Find Your Private Island Paradise
Surround yourself with pristine, turquoise waters.
Maldives Properties
Explore what Maldives has to offer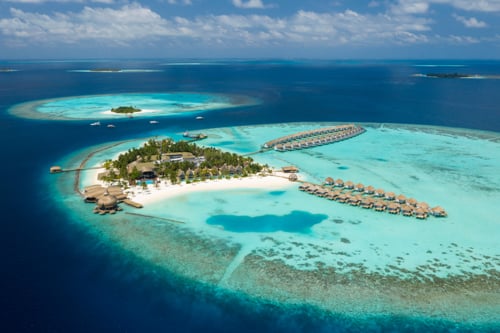 Activities
It's all waiting for you
Experience the pristine coastline and turquoise waters for yourself at the OUTRIGGER Maldives Maafushivaru Resort, located in the South Ari Atoll.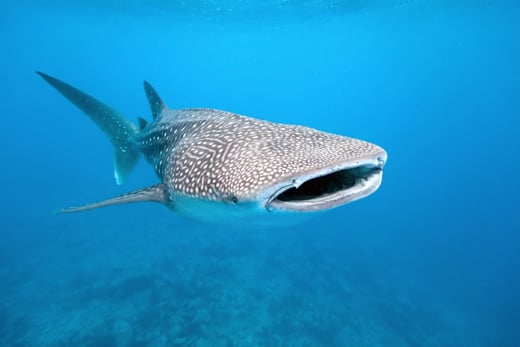 Diving tours
At OUTRIGGER Maldives Maafushivaru Resort
Let our multi-lingual and certified dive instructors guide you to underwater adventures, no matter your skill level.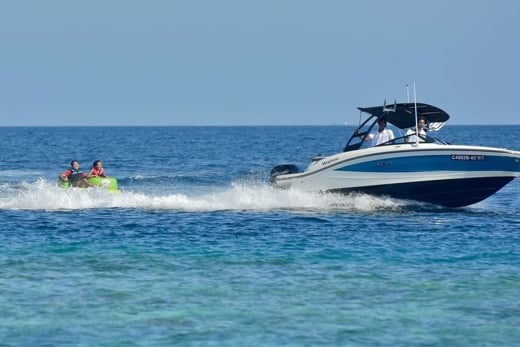 Excursions
At OUTRIGGER Maldives Maafushivaru Resort
Discover the flourishing underwater world of South Ari Atoll with guided boat excursions. Choose from sunset cruises, exploration trips to nearby islands, fishing adventures and more.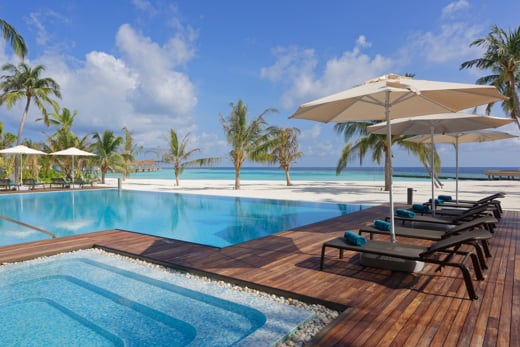 Resort activities
At OUTRIGGER Maldives Maafushivaru Resort
Whether you're looking for relaxing movie nights or waterfront adventures, you'll find endless opportunities for entertainment.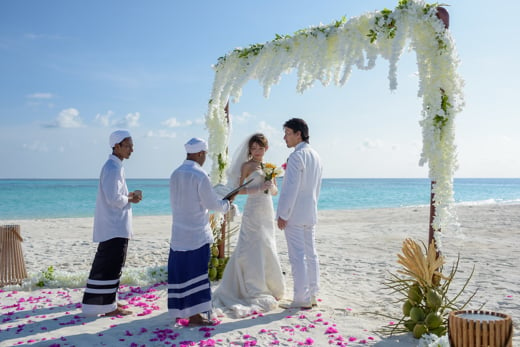 Vow renewal
At OUTRIGGER Maldives Maafushivaru Resort
Celebrate your love amidst soft white beaches, azure skies, and the endless Indian Ocean in our culturally inspired vow renewal ceremony.
Food & drink  
Fresh flavor meets idyllic views
Enjoy a cocktail poolside and savor our unique blend of fusion dining options, all while enjoying Indian Ocean views.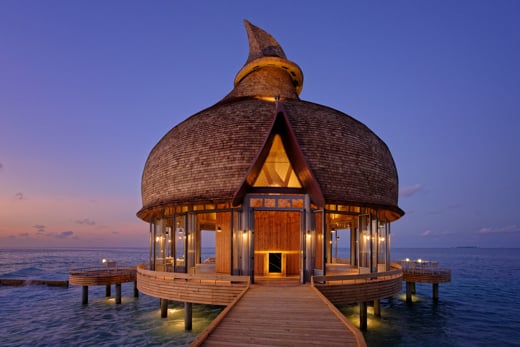 Moodhu Grill
At Outrigger Maldives Maafushivaru Resort
Our signature restaurant featuring South Asia's culture, innovation, and authenticity, made from fresh regional produce.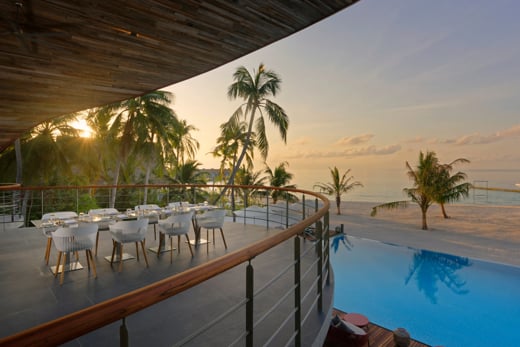 Art-I-San
At Outrigger Maldives Maafushivaru Resort
Set at the highest point on the island, overlooking the moonlit ocean, a romantic table on the balcony awaits, where you can experience Outrigger Maldives Maafushivaru Resort's premier fine dining venue.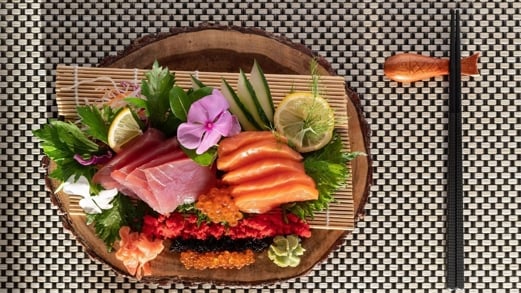 Koto
At Outrigger Maldives Maafushivaru Resort
Japanese fusion is the theme in this charming, intimate restaurant set over our sunset lagoon. Indulge in a sake-infused cocktail and sample our chef's carefully crafted 'small plate' style cuisine. Koto showcases our Teppanyaki Table where the theatre of food comes to life.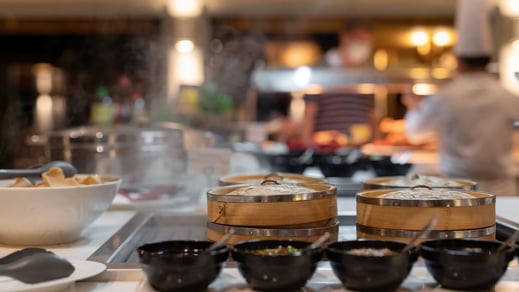 Cuisine Gallery
At Outrigger Maldives Maafushivaru Resort
Explore the options at our delectable breakfast and dinner buffets, located right next to the beach.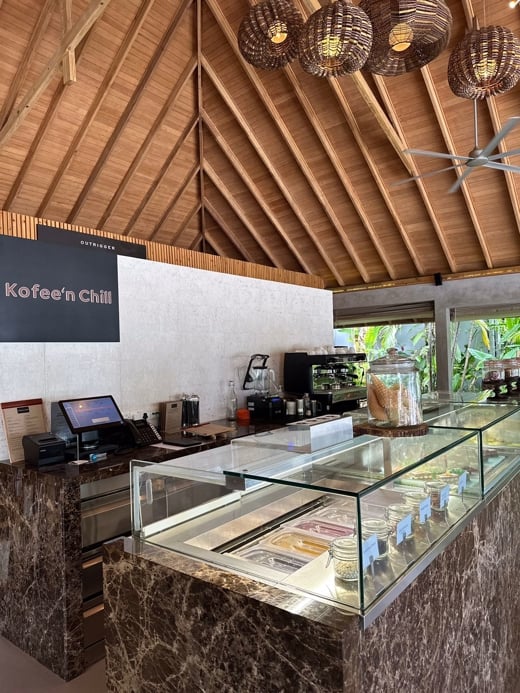 Kick back and relax and enjoy all day desserts and specialty coffees in our open-air lounge. Offering sweet treats including designer ice cream sundaes, pastries and affogatos.
Amenities
Modern comfort in paradise
With contemporary architecture, modern amenities, and waterfront views, our resort offers everything you need to experience the best of the Maldives.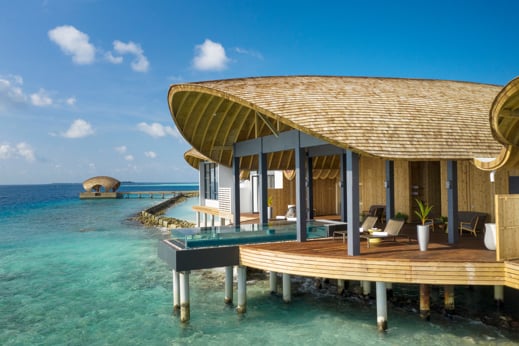 Navasana Spa
The Navasana Spa offers individually designed treatments designed to help you realize your ultimate wellbeing. Our facilities include seven treatment room options with a fully equipped fitness center to help you keep fit whilst on holiday.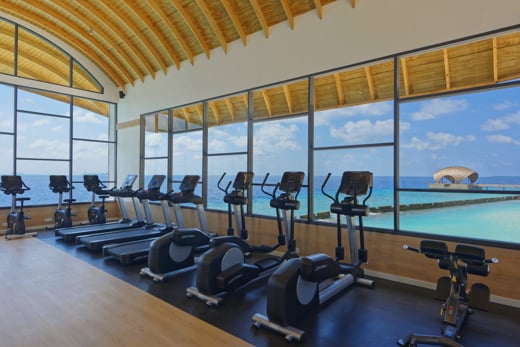 Fitness Center
Stay fit while you vacation with our fully equipped gym and wellness center with ellipticals, weights, and stationary bikes.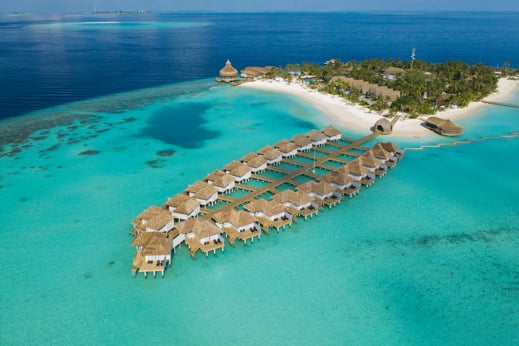 Beach and over water villas
Choose the sanctuary that fits you with a range of beach and over water villas to choose from that come equipped with must-have modern conveniences and beautiful views.