Comforts of home in paradise
Maui hotels with kitchens
Maui is a favorite family travel destination, and it's not hard to see why. From whale watching and beach adventures, to sightseeing tours and spectacular views, it's a truly magical getaway. There's no shortage of accommodation choices on the island of Maui, but many families and groups prefer Maui hotels with kitchens - which provide a true "home away from home" experience, especially for extended stays. If you're considering staying at a Maui hotel with a kitchen, look no further.
Maui hotels with kitchens and other amenities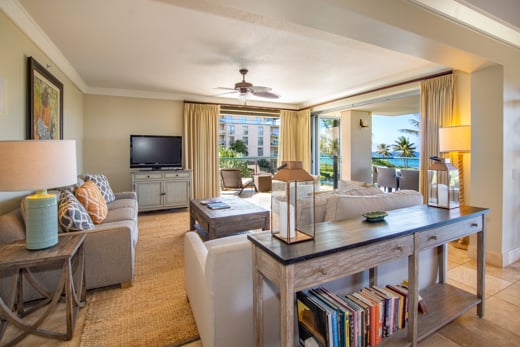 Condo-like suites
Enjoy a condo experience in your very own suite, including full kitchens and separate bedrooms for the ultimate comfort and privacy.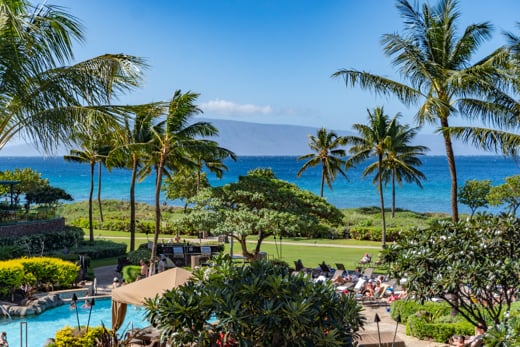 Location!
Our condos are located in some of the most sought after towns including Lahaina and Kaanapali.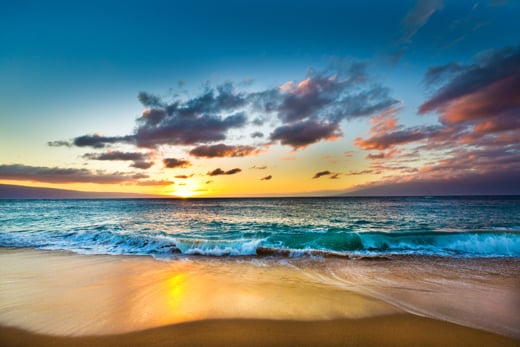 Beachfront
Need we say more? You'll be steps away from having sand between your toes.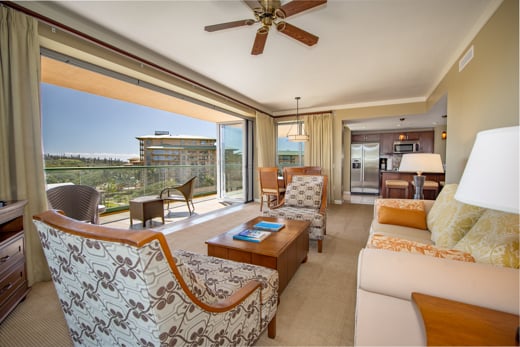 Condo-like living
If you're looking for Maui hotels with kitchens, then look no further. Enjoy 1, 2, and 3 bedroom suites, complete with separate bedrooms, a full kitchen, and private lanai.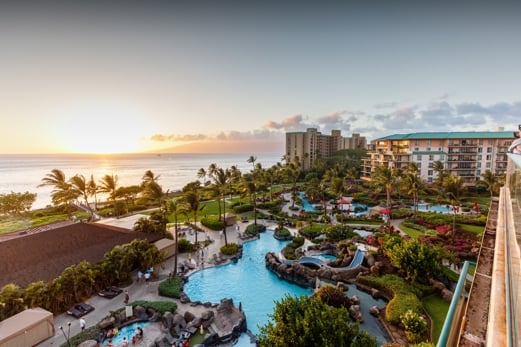 Breathtaking Hawaiian scenery
With condos located in some of Hawaii's most beautiful towns, you can enjoy the local shopping, food, and attractions at any of our locations.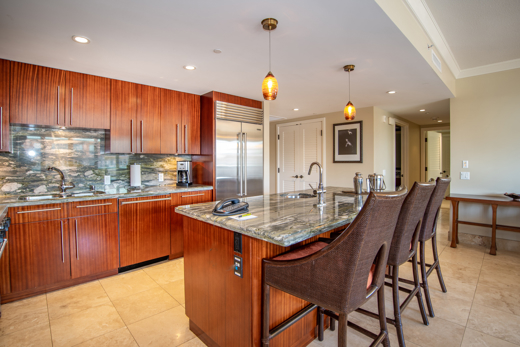 Beachfront rooms with kitchenettes
Try your hand at preparing the local cuisine in your Maui hotel's kitchen, then savor your meal on the balcony overlooking the beach.
We're more than a Maui travel destination
You may have come here on the search for Maui hotels with kitchens, but we feel our purpose is much greater than providing a fantastic travel experience. OUTRIGGER vacation destinations are dedicated to providing all of our guests with unforgettable and meaningful travel experiences. That is why we are passionate about showing all of our visitors the hospitality and connectedness one would feel among close friends and family. This sense of passion also expands into our local communities and the vast ocean that connects us all through OUTRIGGER's Ozone program. This conservation-driven program works to preserve the world's coral reefs, which today face immediate danger. Since 2014, OUTRIGGER has initiated a multitude of programs and actions all geared toward the protection of this irreplaceable and delicate ecosystem.
Here at OUTRIGGER Resorts & Hotels, we want all of our guests to feel a sense of community and connectedness to our surrounding ocean environment by helping us protect it. We provide guests with reef-safe sunscreen and educational resources like tips on how to reduce your impact while visiting. OUTRIGGER also helps with preservation worldwide by planting fields of coral reef through various programs. We hope that your stay with us provides you with not only an unforgettable experience but also a sense of compassion for the beautiful environment that surrounds us all.
Click here to book your Maui adventure, or browse our Maui resorts below.
Find your home in paradise
Our Maui properties